Why is it so hard for you to take a day off? I really want you to come up with your best reason.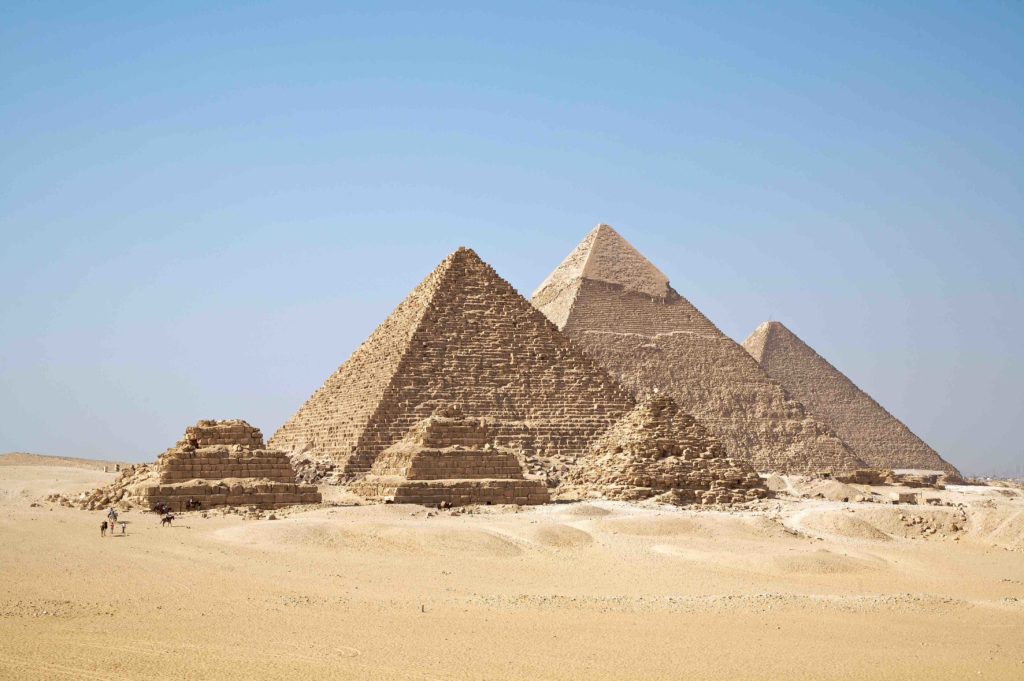 The reason that would prove God's idea of taking a vacation every week (a Sabbath) is completely impossible. Got it? Okay hold on to it.
When God commanded Israel to take a day off every week He used the rational that He created the earth in 6 days and rested on the 7th. It was meant to show us the type of rhythm we were to have.
For in six days the Lord made the heavens, the earth, the sea, and everything in them; but on the seventh day he rested. That is why the Lord blessed the Sabbath day and set it apart as holy. -Exodus 20:11 NLT
Deuteronomy, which is basically a mirror image of the law given in Exodus, records a slight but profound difference for why Israel was to keep the Sabbath. This difference gave the Sabbath a whole new meaning for the Jew.
Observe the Sabbath day by keeping it holy, as the Lord your God has commanded you. You have six days each week for your ordinary work, but the seventh day is a Sabbath day of rest dedicated to the Lord your God. On that day no one in your household may do any work…Remember that you were once slaves in Egypt, but the Lord your God brought you out with his strong hand and powerful arm. That is why the Lord your God has commanded you to rest on the Sabbath day. -Deuteronomy 5:12-15 NLT
"Remember that you use to be a slave."
I'm not sure if you remember, but Israel, which was basically a large family, moved to Egypt during a great famine. (That's the story of Joseph.) They grew and flourished until several generations later a Pharaoh arose who did not remember all that Joseph did to save Egypt. The Hebrews are enslaved for 400 years and forced to build cities and pyramids. God rescues His people through Moses (that's the plagues and the parting of the Red Sea).
The motivation God wants them to think about as they take a vacation every week was the fact that they once were slaves in Egypt but now they're not. Once they were forced to work 7 days a week with a whip. As a slave they didn't have a choice on how long they worked, someone owned them.
A slave is always at the beckon call of his master.
A slave is always on duty.
God is telling them you don't have a slave owner any more so…
DON'T BEHAVE LIKE A SLAVE.
The reason some of you can't stop working. The reason some of you feel like you can't have a Sabbath day is because you have a slave owner cracking the whip.
Not a physical whip, it's more powerful and painful than a physical whip. It's a whip deep in your heart.
You hear it every time you think about sitting down for a break…
-What do you think you're doing?
-Do you think that laundry is going to fold itself?
-Do you think those dishes are going to magically get done?
-What if we don't have enough money?
-What if I lose my job?
-What if someone gets sick?
-What if my kids have to go without?
-My kids won't be picked on for their shoes, teeth, or clothes like I was.
-No one will ever call me fat again.
-I'll prove to them that I'm not just a screw up.
-I'll show them.
-They will finally let me into their circle.
Our masters are often Fear, Insecurity, and Approval. They are driving us and cracking their whip anytime we think about taking a break. They cause us to behave like a slave.
Let's circle back around to that question I asked you…Why can't you take a day off?
What's your inner voice offering up as rationalization for violating God's command of a day off each week?
Can you identify your master?
Is it Fear?
Fear that someone is going to overtake you or you'll get passed over.
Fear that something bad might happen and you won't have enough cash stock piled.
Fear that your kids will have the childhood you had.
Fear that you'll be in a place of need like you were when you went bankrupt.
Fear that you'll have to ask for help.
You've forgotten the role of faith. You've forgotten that God promises to take whatever happens and work it for good. Is that true or not?
Is it Insecurity?
Constantly trying to make someone love you.
Constantly hoping someone will say you are good enough.
Constantly waiting for someone to say they were wrong about you.
Constantly striving for someone to tell you that you're important, they want you, they need you.
Jesus did all of that…while we were yet sinners…at our worst, not our best…Jesus wanted us so badly He died for us.
Your self-worth is grounded in the fact that God made you, He died for you, He created you for a purpose and that's why you are still on this earth. God loves you so much He doesn't want you to be working at that purpose 24/7. He wants you to take a vacation every week.
If you're like me…I'm guessing there is a voice you hear inside your head when you go to sit down or rest. It's been there so long you think it's your friend. It's not. That voice is your master who is cracking the whip. Maybe it started with a parent, grandparent, coach, someone from school, or even a teacher, but it's time to gain your freedom in Christ.
Israel had a slave owner forcing them to overwork. They didn't have a choice. We voluntarily overwork. We even consider it a badge of honor! It's insanity!
It's time for you and me to stop behaving like a slave.
Every father has a responsibility to take care of their children. Your Heavenly Father promises to take care of you-the child He loves.
The next time you find yourself saying you can't take a day off remind yourself you aren't a slave. You aren't a slave to Fear, Insecurity, or Approval.
By taking a day off every week to enjoy your Creator and the life He has given you, you are making a statement about your faith. It's true when you don't take a day off too.
Which statement do you want to make?